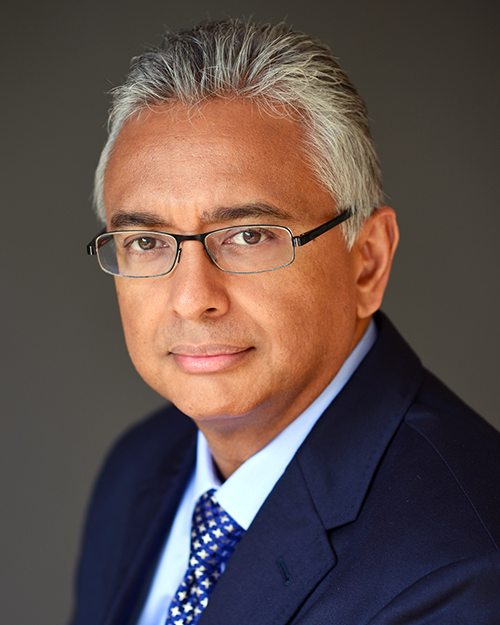 THE HON. PRAVIND KUMAR JUGNAUTH
Prime Minister, Minister of Home Affairs, External Communications and National Development Unit, Minister of Finance and Economic Development​
Republic of Mauritius
THE HON. YOGIDA SAWMYNADEN
Minister of Technology,
Communication & Innovation
Republic of Mauritius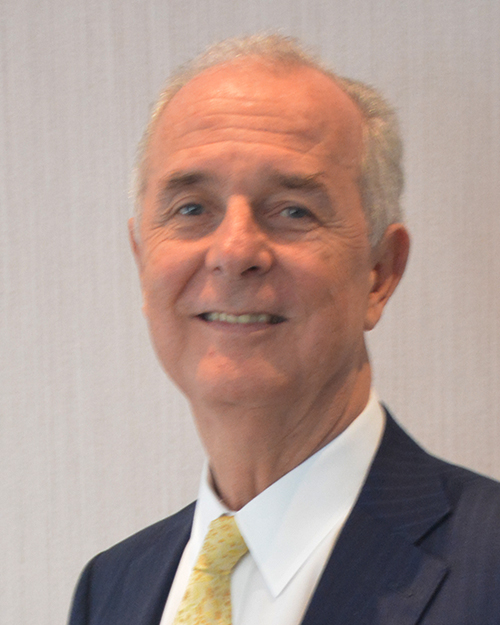 MR FRANÇOIS GUIBERT
CEO
Economic Development Board 
Republic of Mauritius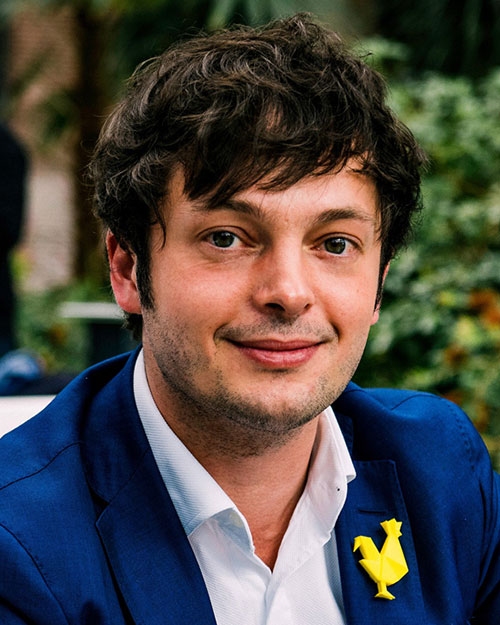 'France is AI' is the largest european nonprofit organization (powered by France Digitale) gathering the actors of the French AI ecosystem: 300 startups, 100 research labs, large corporates, engineering schools, universities and investors
DAMIEN GROMIER
Président
France is AI
France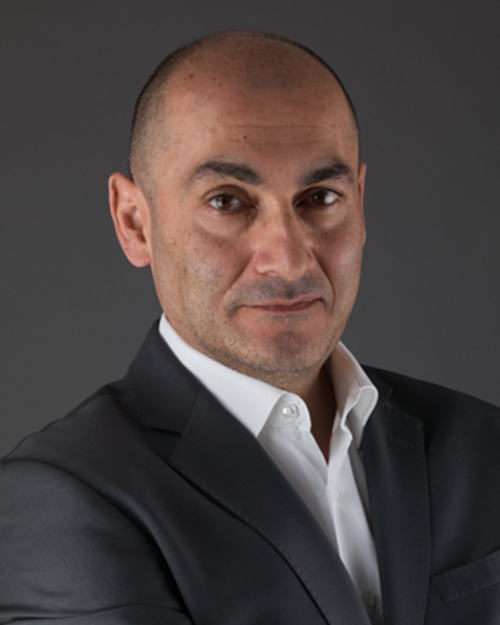 Cyrus Hodes is advising the UAE Minister of State for Artificial Intelligence. In this role he oversees work on international governance of AI as well as the use of AI towards the Sustainable Development Goals.
CYRUS HODES
AI Expert
UAE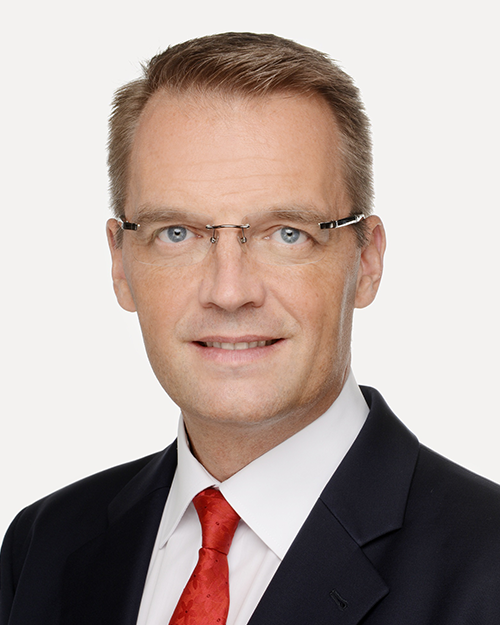 He has held important global positions for large financial institutions, dealing with the financing of large international ICT deals.
HANS CHRISTENSEN
Vice President – Dtec
Dubai Silicon Oasis Authority
UAE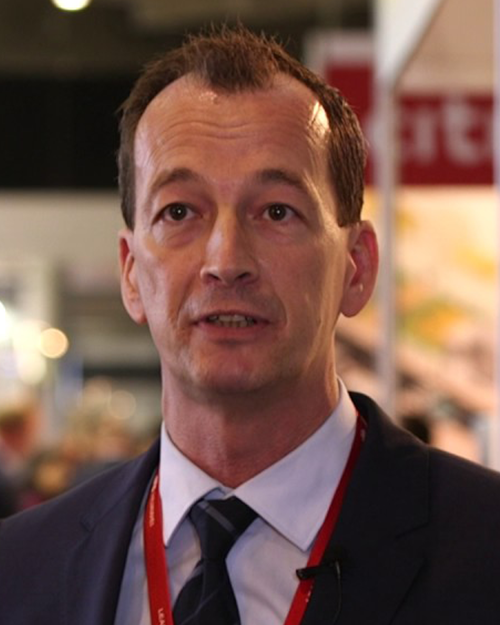 Adept in a range of fields from AI and big data to safe and smart cities and enterprise solutions, he is a blue ocean tech strategist and a thought leader.
F.E. (EDWIN) DIENDER
Vice President, Government & Public Utility Sector, Enterprise Business Group
Huawei Technologies
China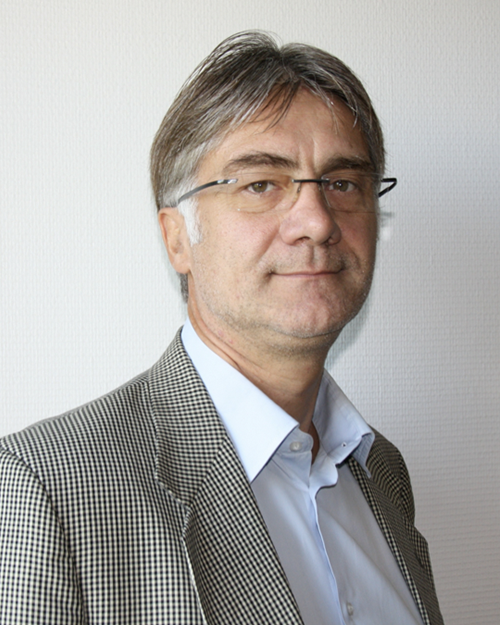 With his expertise spreading over a wide array of domains, he is a masterful catalyst in the historical launch of the Eurostar train.
GILBERT REVEILLON
President ICT & Digital Economy
CNCCEF
France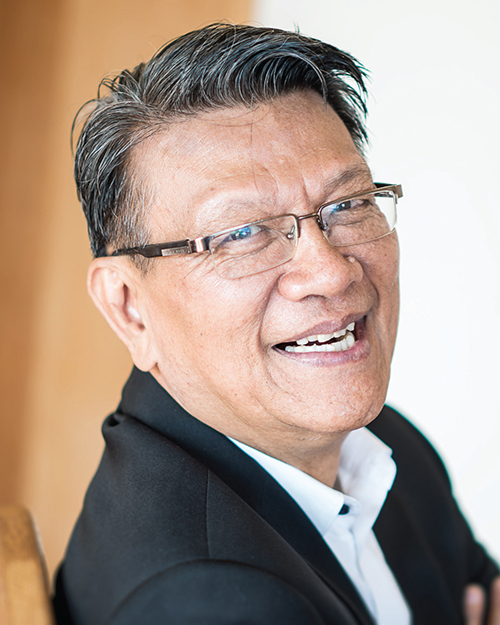 He is a seasoned entrepreneur who has chaired Committees looking after the Stock exchange of Port-Louis when he was the advisor to the Ministry of Finance.
GEORGE CHUNG
Senior Economic Advisor,
Prime Minister's Office
Republic of Mauritius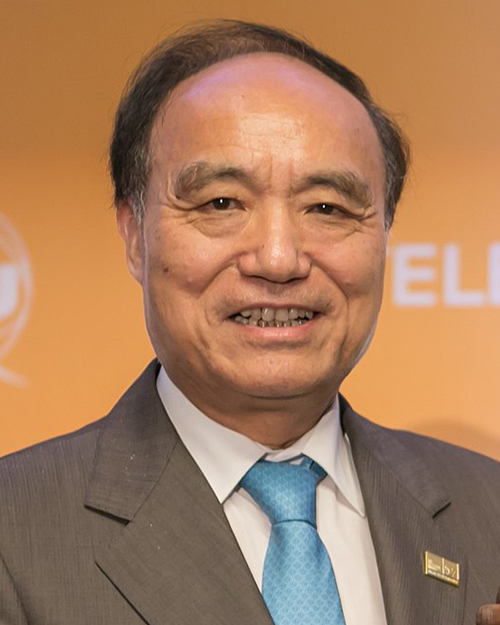 He served as an engineer in the Designing Institute of the Ministry of Posts and Telecommunications of China, working on telecommunication standards and national plans.
MR HOULIN ZHAO
Secretary General
International Telecommunication Union
Switzerland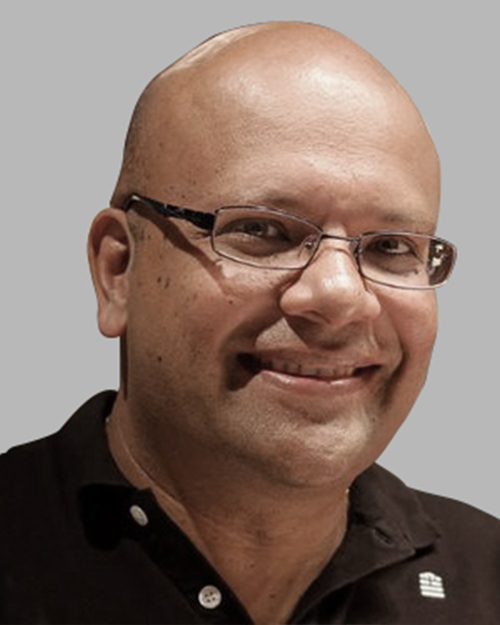 Before becoming an Advisor, he was the Chairperson of the ICT Advisory Council of Mauritius.
AVINASH MEETOO
Senior Adviser on Ministry of
Technology, Communication and Innovation
Republic of Mauritius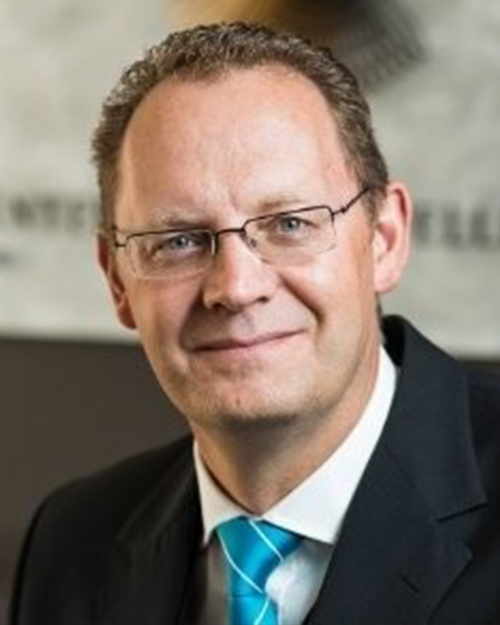 He has worked on large scale customer experience projects across a range of vertical sectors in EMEA and contributed to the industry in technical, sales, managerial and consulting roles.
DEON SCHEEPERS
Sr Manager Strategic Business & Solutions Consulting – Africa
Genesys
South Africa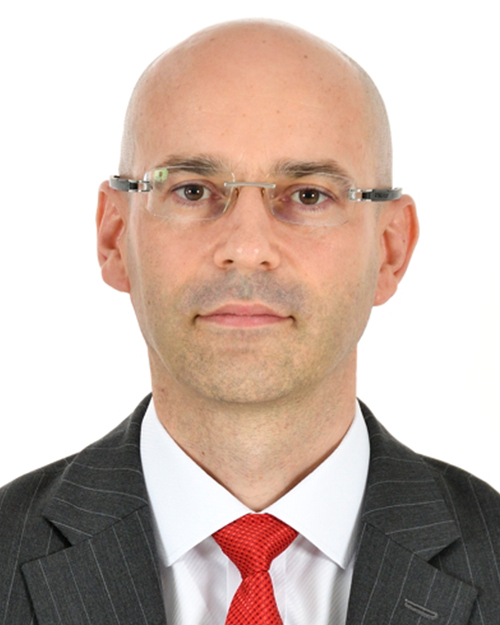 He is a qualified IT Executive Director with a wide technical and business knowledge across domains such as Retail, Private, Wholesale and Investment Banking.
PATRICE HERVE
Head of IT
The Mauritius Commercial Bank Ltd
Republic of Mauritius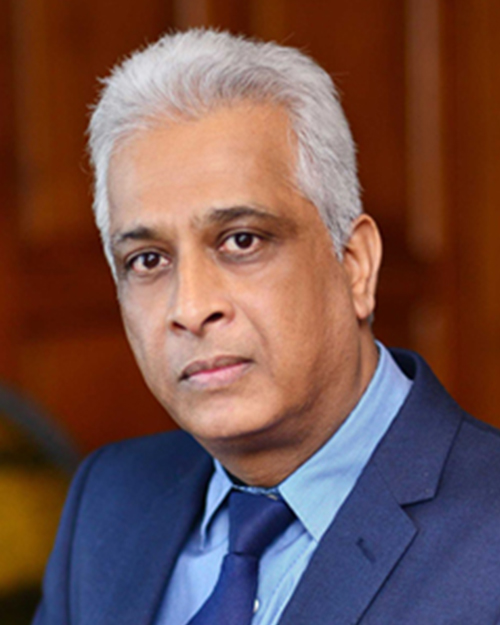 He has spent years with Rolls Royce Aerospace in the UK, researching jet engines in collaboration with MIT, Oxford and Cambridge.
DR ARJOON SUDDHOO
Executive Director, Mauritius Research Council;
Chairman, Air Mauritius
Republic of Mauritius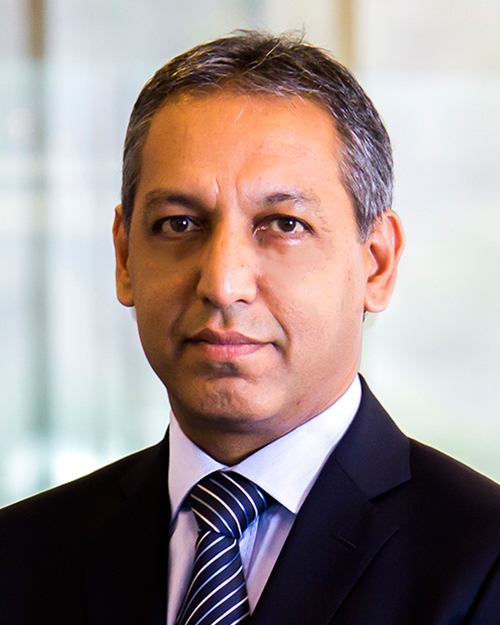 He has in-depth experience in the Financial Services industry, having worked with a number of large banks, insurance companies, leasing and offshore trust and fund management companies.
FEIZAL JOWNALLY
Partner – IT Governance & Consulting;
BDO IT Consulting
Republic of Mauritius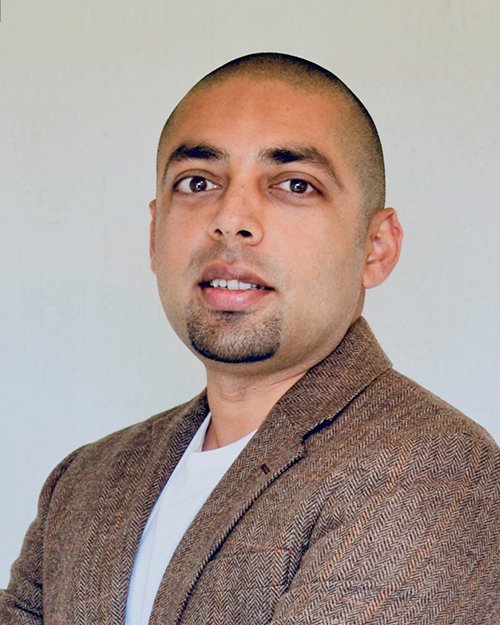 He has spent his career specialising in FinTech, primarily in front office trading – working for global, tier-one investment banks across the UK and South Africa.
PARESH DAYA
Blockchain Strategist
Standard Bank Group
South Africa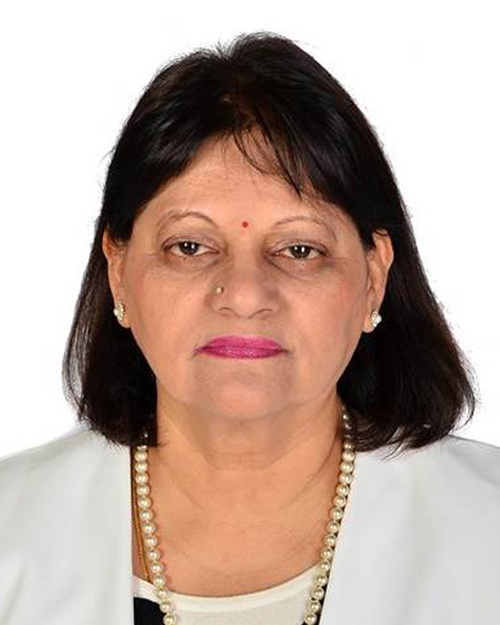 She has more than forty years of experience in the Civil Service of Mauritius and has developed expertise in public policy administration.
DR (MRS) R. Y. MOORGHEN
Permanent Secretary
Ministry Of Technology, Communication & Innovation
Republic of Mauritius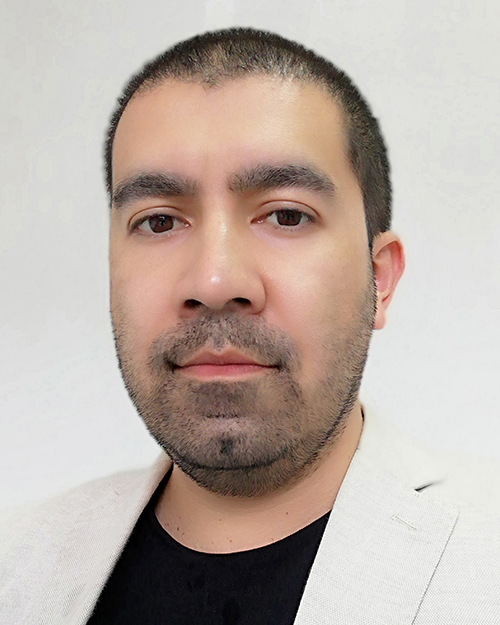 He brings 15 years of leadership experience in the Service Industry, mainly in the Training, Consulting, BPO and Hospitality sectors.
ASHISH KHATRY
Director of Learning and Innovation
Adecco Mauritius
Republic of Mauritius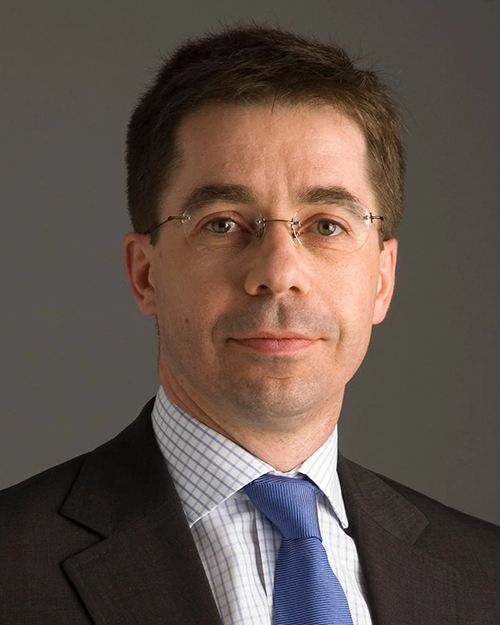 He is known for supporting the digital transformation movement by providing foundations for Cloud, Mobility, IoT, AI and Cybersecurity platforms.
MARC FRENTZEL
Sr Director, Systems Engineers,
VMware South EMEA
VMware
France
Often referred to as Venture Idealist, Dr Satyam is one of Top 50 candidates in India nominated to be on the Corporate Boards by the AgendaWeek, The Financial Times Group publication.
DR SATYAM PRIYADARSHY
Technology Fellow & Chief Data Scientist
Halliburton
United States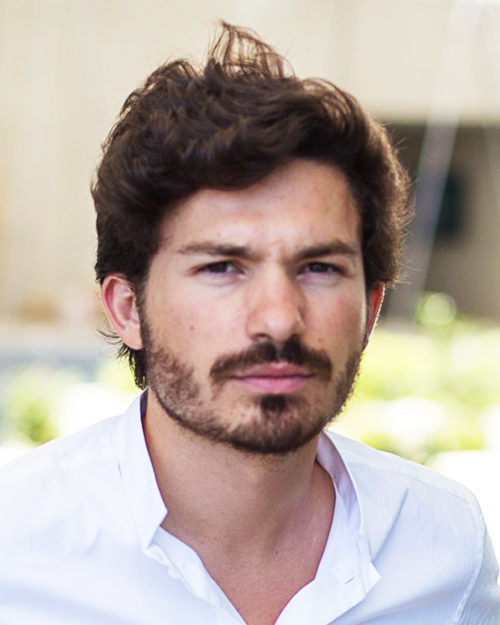 A strategic thinker, he served as an advisor to the French Minister of Education, Najat Vallaud-Belkacem, from 2012 to 2014.
NICOLAS BRIEN
CEO
France Digitale
France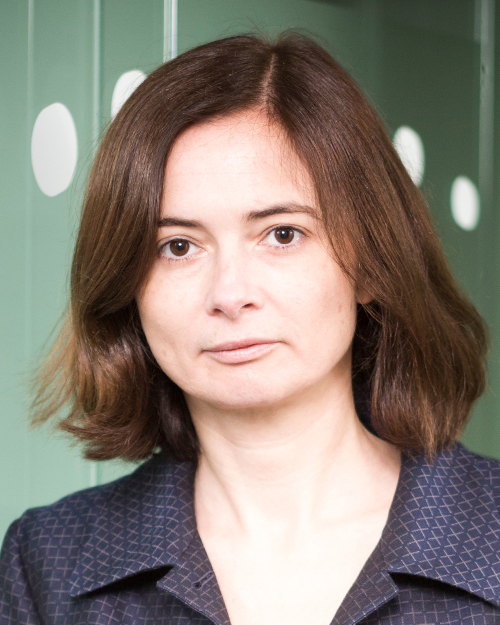 A development researcher, her work focuses on the verification of security properties for ubiquitous systems and securing optimisations for small embedded systems.
ISABELLE RYL
Head of Prairie Project
Inria
France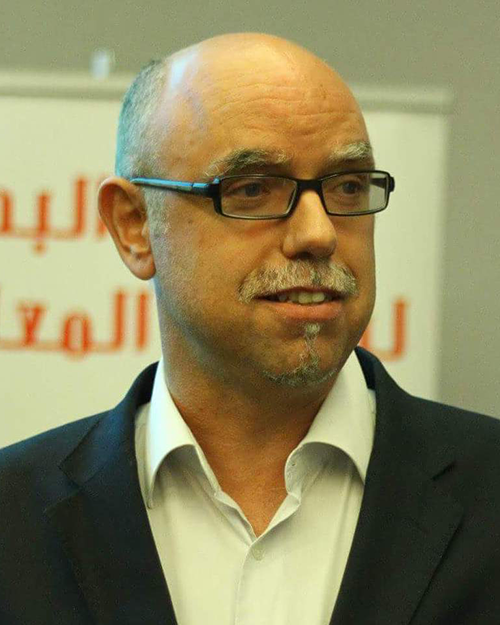 With over 30 years of ICT experience, he architects practical & business focused solutions using new-age technologies.
JORGE SEBASTIAO
CTO EcoSystem
Huawei
UAE
Dr Sid advises senior leaders and executive teams in the government and the private sector on developing and implementing frameworks to forecast, predict, and make projections about business events that may impact their strategy.
DR SID AHMED BENRAOUANE
Professor
Carlson School of Management, UMN
UAE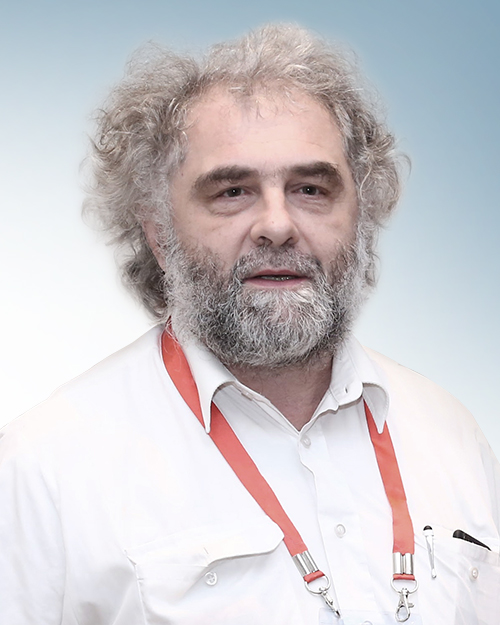 Axel Angeli has a reputation as SAP guru and protagonist for Ultra-Large Distributed Computing System that includes such trends like the Internet of Things, SOA and cloud computing since the 1990s.
AXEL ANGELI
Digital Transformation Evangelist;
Founder, Logosworld;
Germany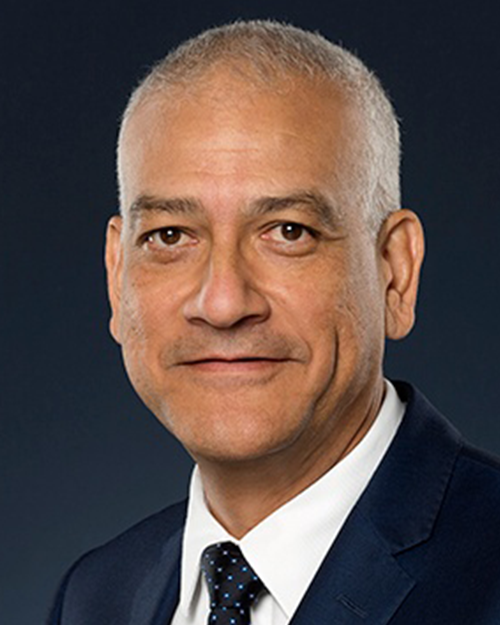 An acclaimed international speaker, he has served as an important board member of client companies and private equity funds in Asia and Africa.
RICHARD ARLOVE
Regional CEO (AMEA)
Ocorian Corporate Services Ltd
Republic of Mauritius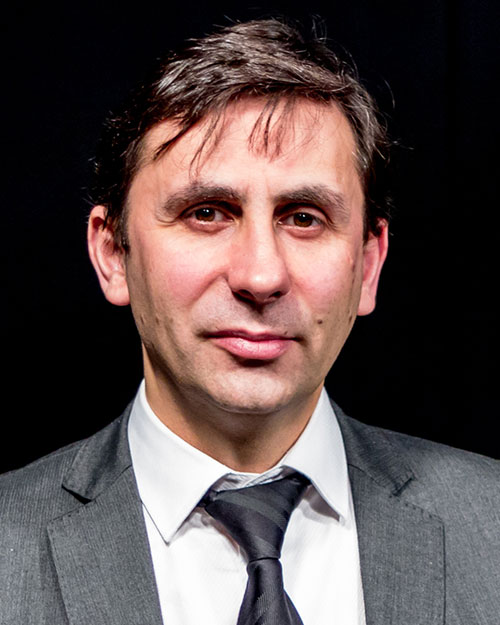 Some of the companies Dinis created reached $300 plus million in valuation. Dinis has advised & was responsible for some top 100 cryptocurrencies worldwide. He is also listed in various global FinTech, blockchain and AI industry top lists as an influencer in position top 10/20 or 100.
DINIS GUARDA
Author, CEO & Founder
Ztudium – Blocksdna – Intelligenthq
United Kingdom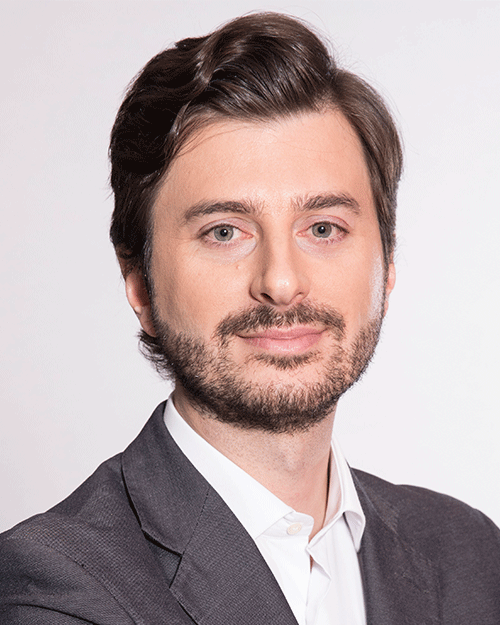 David is a Data-Driven AI Guru with 14+ years of international experience in top companies, working on data monetisation, analytics, data science, Big Data, AI, ML, business intelligence, product innovation, applied research, strategic consultancy and business-focused applications.
DAVID MILLAN
Global Head of Data Science & AI
Vodafone Group
Spain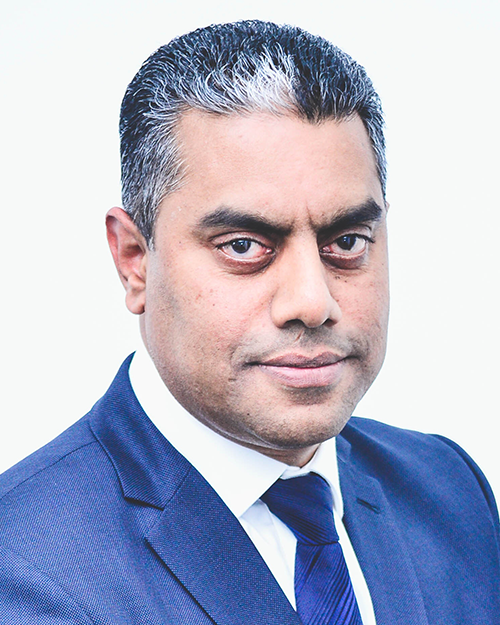 Shateeaum Sewpaul counts more than 20 years of experience in the ICT industry and is currently the General Manager of Harel Mallac Technologies.
SHATEEAUM SEWPAUL
General Manager
Harel Mallac Technologies Ltd
Republic of Mauritius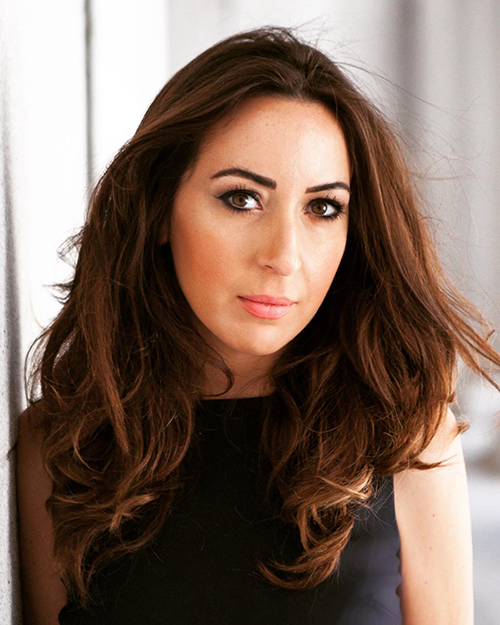 She is an international consultant and speaker on economic development, angel and venture financing for numerous countries and NGOs including the EU and OECD.
TUGCE ERGUL
Partner
Angel Labs
United States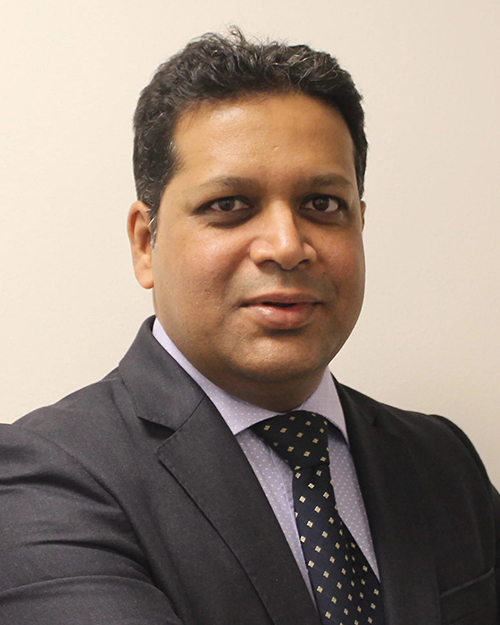 He is credited with the implementation of the first broadband network in Mauritius, later referred to as the 'Information Superhighway'.
DEV HURKOO
Managing Director
Rogers Capital
Republic of Mauritius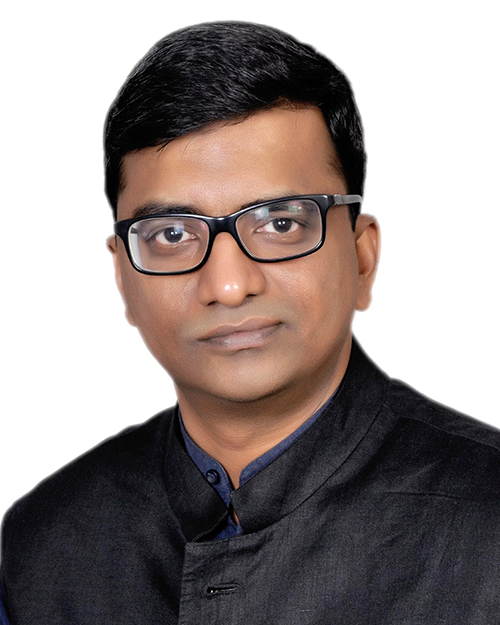 A bibliophile by heart, who is credited with many ideations of a diverse range of products and services.
UPENDRA NAMBURI
Founder
Ideaearth
India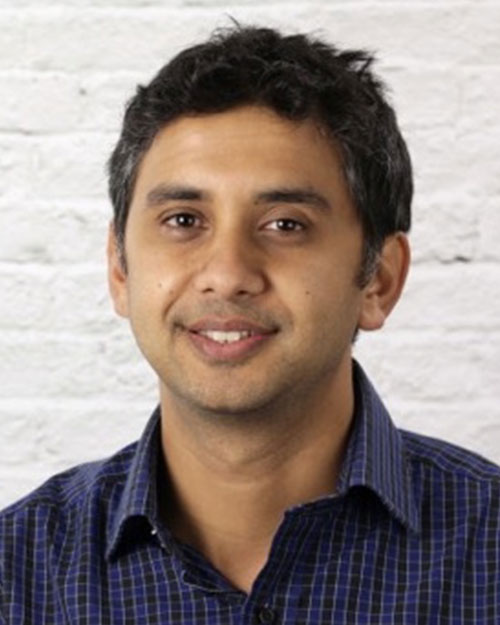 Sarvapali, a Mauritian native has won multiple best paper awards for his work at top AI conferences. His papers have been cited more than 2000 times (according to Google Scholar) and his work has featured in various media including BBC News, New Scientist, EPSRC Pioneer, and Wired
SARVAPALI (GOPAL) RAMCHURN
Prof. of AI
University of Southampton
United Kingdom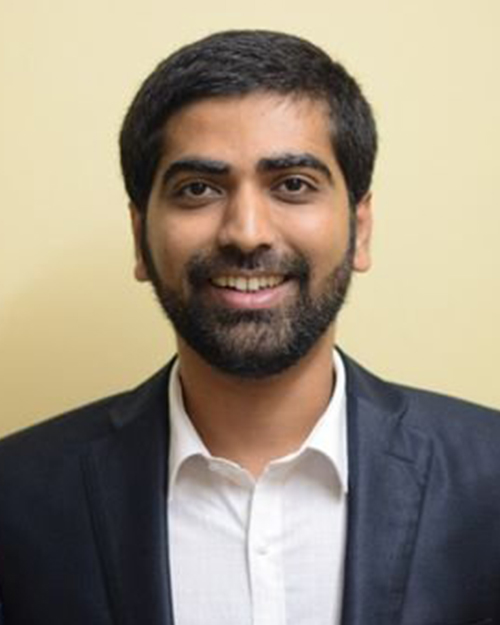 A young entrepreneur who aims to facilitate conversational commerce experience across vernacular languages via Voice UI.
VISHWA NATH JHA
Head of AI, AlumnAI; CEO
Saarthi.ai
India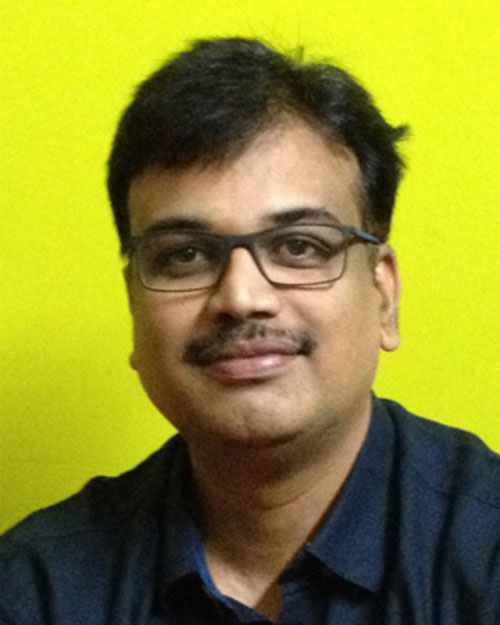 A Crop Information Management System, the Krishi Suchak Android App enables individual growers to get a monthly yield map of their plots on mobile devices. ERP tracks every vehicle in the fleet to allow dynamic harvest planning and re-planning alongside saving Harvest and Transport costs.
SURAJ DIXIT
Founder & CEO
Nubesol
India